Part 2 – here we go! Merry Christmas Eve everyone! Hope everyone gets what they wished for!
This is a nice way to start part 2 – Giuseppe's Skyline. This was a shoot that was delayed for oh-so-long and when the day finally came, we knocked it out of the park. Like I mentioned earlier, this as and still is my favourite shoot I've ever done. Giuseppe's car obviously played a big role in it, but that day just came together like bread and butter.
Rich off to the side watching for the po po in the airport tunnel…
And that airport tunnel helped me produce this. It was just so awesome seeing an OG car look so immaculate under that light.
Seeing double.
The supervisor crew with some extra help.
And the man himself! Punit and I actually just enjoyed a nice hand made pizza at his Italian market last weekend… Good stuff!
And then we made a trip to Vegas for my bachelor party weekend where we took pictures with asses…
Turned up in the hotel room with our staple food of 60 nuggets and fries…
Which also became my breakfast the next day…
Which was followed by the only good drink I could down after the night before…
We drove Ferrari's…
and Merc's, Lambo's and everything in between early the next morning with headaches…
We paid for (too many) transportation vehicles…
And when we thought we had enough, we turned up again…
Some of us got too turnt and passed out at McDonald's…
We separated our dollar bills to make "tipping" easier…
One of us thought hanging off the top floor of the Riviera was a good idea… And we rinsed and repeated for the next two days.
Upon our return, we shot Raj's Nissan Skyline. It was good to be home…
I eventually helped Raj make this into a canvas as well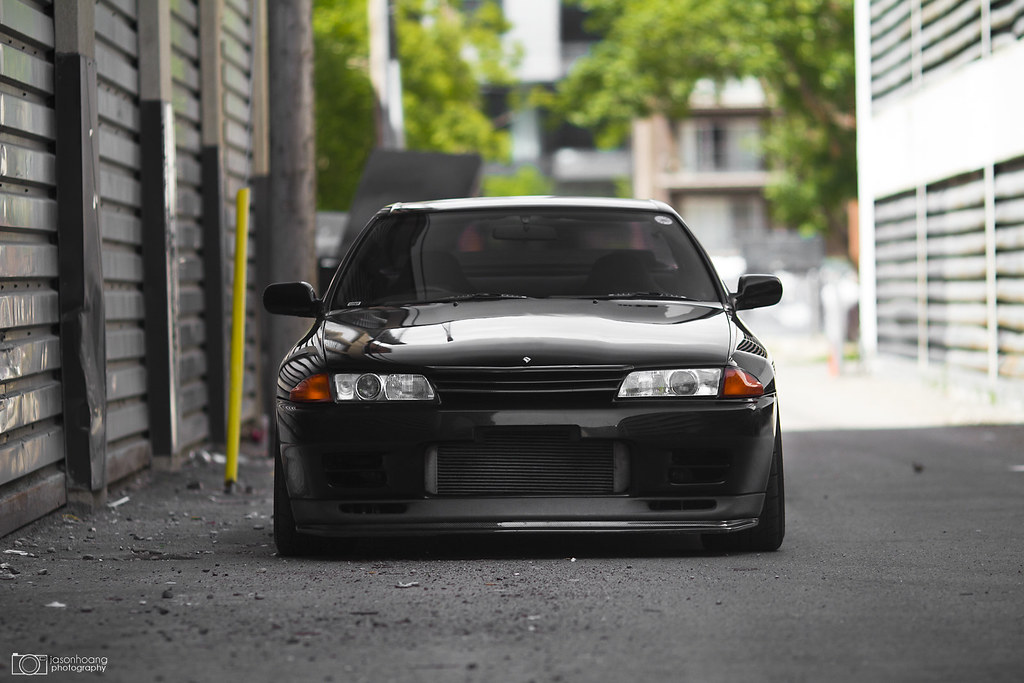 Diana chillin in the back seat…
And before we knew out, our "extra JDM point items" came in and we decided to slap those on too
Took this…
And went to this…
Up next was JC's JDM window visors
From peeling that blue sticker to reveal that nice shiny chrome…
To this finished look!
I slapped the LEVEL one decal on the FRS even though I was bone stock.
But didn't care. I'll make up for it next year 🙂
It was Punit's lucky year cause we also got a chance to shoot his Integra too. Somehow Derrick and JC got conned into putting his LEVEL one decal on while Punit sat there.
But it was a nice touch for the shoot
Punit even agrees.
Gas station fill ups. Punit rocking the Roshe's he picked up from Vegas too.
Dirty mirrors break my heart. From that point on, JC never came to a photoshoot with dirty side mirrors…
En route to our next shoot that day…
Which was Nick's GTR
I think I took this candidly while sitting in JC's car. Random.
Nick took me for a quick spin in the GTR to the next location. So good!
Our third and last photoshoot that day was Jackie's 4Runner on Volk TE37's
Out of my element but I was able to play along…
And we'll end it here with the man from Zero Limit himself. Part 3 coming up!